.
.
.
Lorena López Cristóbal
Soy graduada en arquitectura por la Escuela Técnica Superior de Arquitectura de Madrid (UPM) y Matrícula de Honor en Máster Habilitante de Arquitectura por la Universidad de Alcalá de Henares gracias al proyecto (des)x2 "Centro de Innovación para la Lucha Contra la Desertificación".
Tras un año viviendo en Cracovia (Polonia) y viajar por medio mundo, he conocido muchas de las arquitecturas populares y su tradición. A su vez, profesionalmente he participado durante los últimos tres años en el sector de la construcción, especializado en el mundo industrial-logístico, sector en pleno auge y desarrollo debido al incremento de las necesidades globales.
Ahora, formando parte del equipo CronosLAB, estoy aplicando mis conocimientos dedicándonos a la configuración de viviendas de máxima confortabilidad e innovación.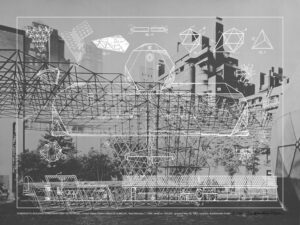 I have a degree in Architecture from Higher Technical School of Architecture of Madrid (UPM) and a Honory Degree in Official Architecture Master from University of Alcalá de Henares thanks to the project called "(des)x2: Innovation Center Against Desertification"
After a year living in Krakow (Poland) and traveling around the world, I have known many of the popular architecture and its traditions. At the same time, professionally I have participated during the last three years at the construction sector, specialized in the industrial-logistic world, a sector that is booming and developing due to the increase in global needs.
Now, as part of the CronosLAB team, I am applying my knowledge dedicating ourselves to the configuration of hombes with maximun comfort and innovation.